So I have been having a pretty hard time getting inspired to make fall-ish looking cards and such. I guess it is because things are still pretty green and warm here in the valley and I am NOT READY for fall anyway! But fall is my favorite time of year. The 21st of this month was the Autumn Equinox, which is a holiday of sorts in some cultures. It has been fun to read and learn about some of the pagan celebrations that have leaked over into modern day culture. The symbol of a cornucopia, the celebrating of leaves and trees, and feasts in honor of times of harvest. The realization that we are now headed for longer days and shorter nights - these are all inspirational to me.
I also took a drive to Jackson and visited Grand Teton National Park yesterday, just for fun. This is one of my favorite places and somewhere that I try to go with some frequency. It's like going home - and Wednesday was a beautiful, clear day. Sometimes it is great just to road-trip it and see beautiful things and clean your soul! Who needs more inspiration than this?
I also picked up a 12x12 DCWV stack at JoAnns this week - Indian Summer. The colors are awesome for fall and there are some really neat patters, foiled papers, and glittered papers too. I used my Storybook Cricut cartridge to make the leaves and did a little stitching and glittering too. I ended up with two large cards for the craft booth and four smaller ones for the troops. Click for a zoom to see how I used chalks to edge the patterned papers a little bit. . . I layered them and stitched everything down to the brown card base. The little marquee signs were also cut from the Storybook cartridge. I used some dimentional dots to pop the signs up, and added a green ribbon last. I love how these turned out with so much texture and color. Even though that middle stripe of patterned paper looks like some kind of golfer pants accident!!!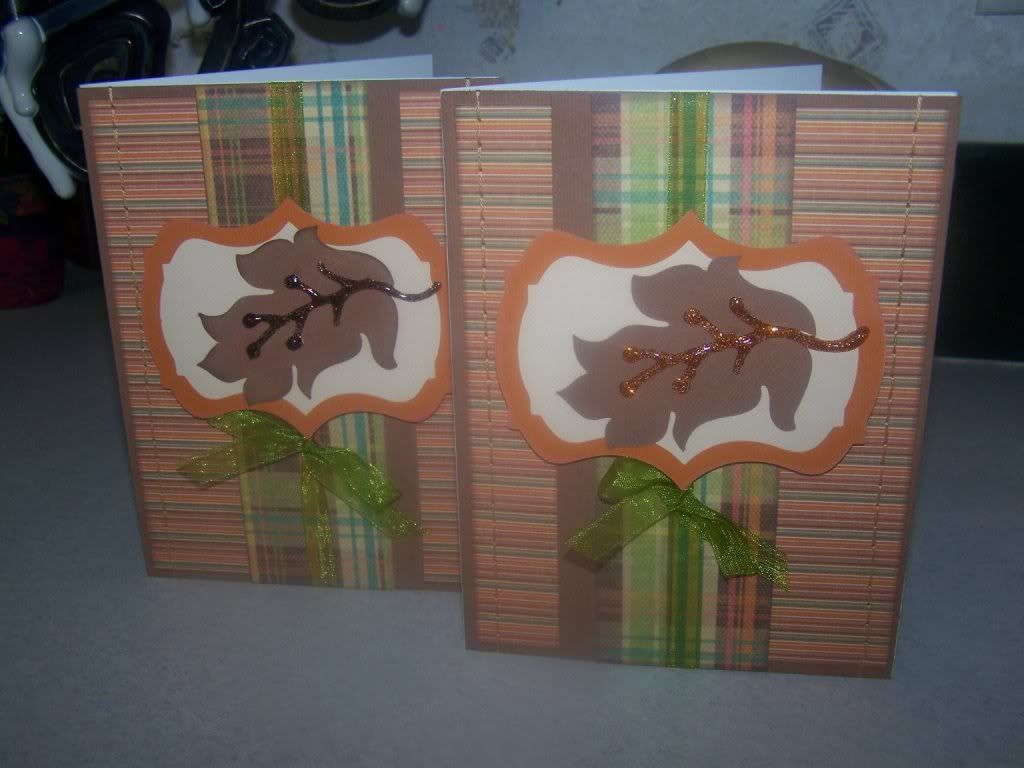 Finally, I was sort of at a loss for what kind of sentiment to use. I wanted something fall-ish and also something that people could use for any fall occasion. I ended up making these in Paint Shop and now I am passing them on to you. The larger sentiment fits perfectly in a 5x7ish card, and the smaller one is for those of us making the A2 size cards for the troops. Both images are .jpg formats and you can save them and print them easily onto blank card stock or paper for your cards or even for scrapbook pages! Be sure to click on them first before saving.
Happy Autumn. . . .